Professor Jonathan Annan (PhD)
Dr. Abdul-Razak Abubakari (PhD)
Professor Goski Alabi (PhD)
Professor David Asamoah (PhD)
Prof. Allan Kwesi Asante-Yeboah (PhD)
Ing. Professor Elsie Effah Kaufmann (PhD)
Dr. Gabriel Odeh Appotey (PhD)
Dr. Daniel Amuyaw Addo (DBA)
Dr. Cornelius Adablah (PhD)
Dr. Adjenim Boateng Adjei (PhD)
Hon. Dr. Alfred Oko Vanderpuiye (D.Litt.)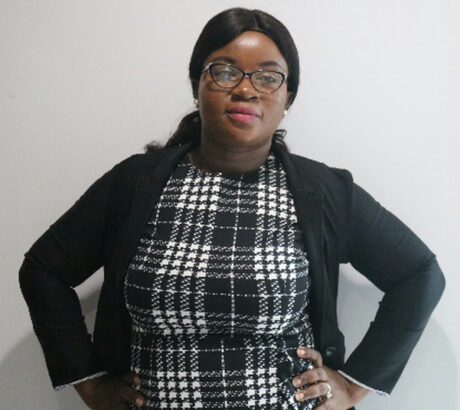 Dr. Thelma Aboagyewa Frimpong Mensah (DBA)
Governing Council Member
Thelma Aboagyewa Frimpong Mensah, holds a Doctorate Degree of Business Administration, Finance option from SMC University, Switzerland, Master of Businesses Administration with Finance option from Sikkim Manipal University, India and a Bachelor Degree in Sociology and Political Science from the Ghana's Premier University "Legon".
Again, she holds Professional Doctorate and Fellow Member of Institute of Project Management Professionals Ghana, and in 2022, Dr Thelma Frimpong Mensah was nominated as Member of the Governing Council of Institute of Project Management Professionals, Ghana.
Her research area was in corporate governance and financial performance, she has proven experience in finance as she serves as the lead consult and CEO of Desert Dew Services and Consultancy. She also has over 12 years' experience in general management, administration, customer experience, sales consultancy and mentoring. Financial analysis and budget preparations are key areas of expertise as well.
Currently, she works as the Billing Operations Manager and CFO of Olidia Care Inc, USA,  Senator for Ghana with the World Business Angels Investment Forum, Senior Vice President in charge of education with the African Youth Institute, Ghana, Executive Board Member in charge of Women Empowerment and Entrepreneurship of the Shakers and Movers Educational Foundation,  USA, Ghana Director for Women Empowerment  for the African Youth and Diaspora Organization, USA, Ghana International speaker on corporate, conference and relationship matters.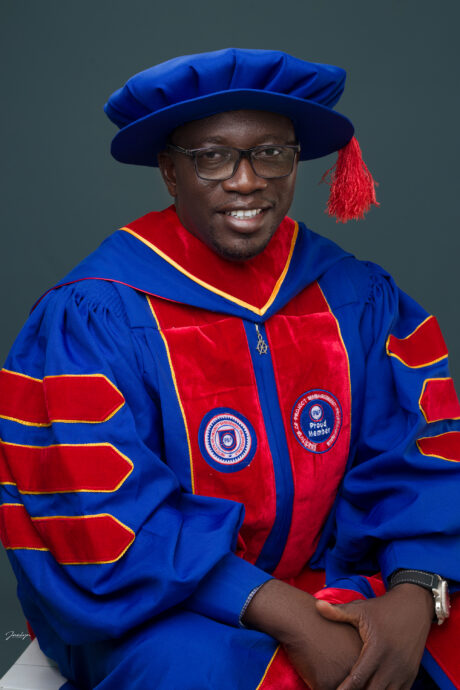 Engr. Dr. Gyamera Ankomah Ebenezer (PhD)
Governing Council Member
Gyamera Ankomah Ebenezer is a Geomatic Engineer, Geological Engineer and a Land Surveyor by profession with over nineteen years of experience in the field of Land Use Administration, Geosciences and Project Management. He is a Land Surveying consultant, a Lecturer (Land Use and Spatial Planning) at the University of Cape Coast, and an Adjunct Lecturer at the University of Mines and Technology (UMaT) Tarkwa, Ghana. He is a founder and Executive Director of Gyam Engineering & Construction Works Ltd. He holds a Doctor of Philosophy (PhD) in Geomatic Engineering and a Master of Science (MSc, research) in Geological Engineering from UMaT.
He also holds a Professional Doctorate in Project Management from the Institute of Project Management Professionals (IPMP), Ghana, Masters in Project Management, and Masters in Human Resource Management from the American Academy of Project Management (AAPM), USA and finally Diploma in Mine Surveying from Kwame Nkrumah University of Science and Technology School of Mines, Tarkwa, Ghana. His research interest includes Participatory Geographic Information System (PGIS), Land Conflict Resolution, and Project Management.
Engr. Surv. Dr. E. A Gyamera (PhD) is a Governing Council member and a distinguished fellow at IPMP, a fellow at AAPM, a professional member of the Institution of Engineering and Technology (IET) Ghana, and a professional member of Ghana Institution of Surveyors (MGhIS). He is the author of the book titled "Ghana Lands in Focus Vol. 1" and a co-author of a book titled "Cadastre: Geo-Information Innovations in Land Administration".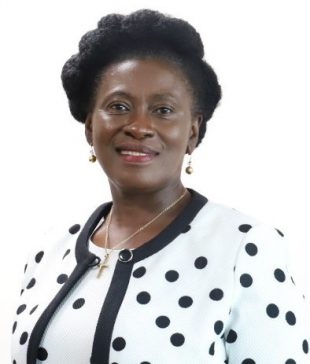 Mrs Magdalene Ewuraesi Apenteng
Vice President of Women in Projects (WiP)
Mrs Magdalene Ewuraesi Apenteng is a Distinguished Fellow Member (DhPMP) of the Institute of Project Management Practitioners Ghana and a Council Member of the Institute. She is an economist by profession, a Senior Civil Servant and currently the Chief Director and the Administrative Head at the Ministry of Communications and Digitalisation. As the Team Leader she is responsible for the general administrative and technical functions of the Ministry of Communications and Digitalisation and supervising the eleven agencies and departments under the Ministry. The Ministry is responsible for facilitating and promoting communication and digital technologies within the global setting. It is also expected to promote and enhance the application of ICT in national development. Being the first Chief Director for the newly established Ministry of Planning She was responsible for the setting up this new Ministry and the general administrative and technical functions.
Prior to becoming Chief Director, she served as Director for the Financial Sector Division, Director for the Public Investment Division and Head of the External Debt Unit of the then Ministry of Finance and Economic Planning. As the first Director for the Public Investment Division (PID), she started and set up this Division when it was first created. She was responsible for managing the units of the Division – the Public Financial Appraisal, the Public Private Partnership Initiative, Strategic Projects as well as Public Entities. She ably led the team by providing the needed guidance, direction, supervision as well as ensuring effective and more efficient allocation of resources. With oversite direction and responsibility for the Public Investment Programme for the Government of Ghana – she coordinated the three-year rolling plan for all priority projects and programmes for Ghana. Together with the team at PID, she developed and championed the Public Private Partnership (PPP) Policy framework as well as the Public Investment Policy framework for the Government of Ghana.
She attended Holy Child Secondary School in Cape Coast and the University of Science and Technology (now KNUST) where she graduated with a bachelor's degree in Social Science – Economics with French. She currently holds double masters – a Master of Arts Degree in Economic Policy Management (University of Ghana -Legon) and a Master of Science Degree in Financial Management (University of London, SOAS).  She has extensive experience in Africa and South America advising on aid management techniques to enhance aid effectiveness. She possesses the relevant skills and knowledge in institutional, technical, and structural processes for undertaking Public Private Partnerships – (PPP). She doubles up as a Consultant & Advisor institutional, technical, and structural process for undertaking Public Private Partnerships – (PPP).
She won the following awards: Country Winner – Government Employed Official – CEO Global Awards 2017 Regional Winner – Government Employed Official – West and Central Africa Region, CEO Global Awards 2017. Infrastructure Investment Awards 2013 – Best Economic Development Project' in Africa – World Finance, London, United Kingdom. The Best Technical Advisor – Middle East & Africa – 2013. PPP Advisory Division of Ministry of Finance & Economic Planning (MoFEP) of Ghana – World Finance, London, United Kingdom. Her hobbies include reading, dancing, and cooking. She also has a strong passion for helping young ladies and is a Mentor to several young ladies in her alma mater, her office as well as in her professional and social life.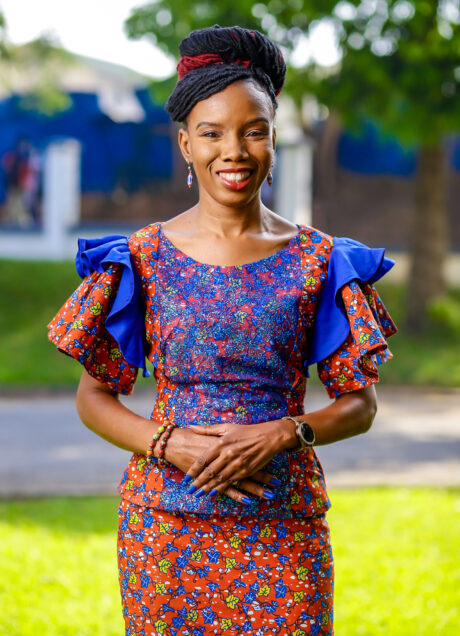 Ing. Professor Elsie Effah Kaufmann (PhD)
President of Women in Projects (WiP).
Ing. Professor Elsie Effah Kaufmann is Founding Head of the newly established Department of Orthotics and Prosthetics at the University of Health and Allied Sciences, Ghana.  She is also an Associate Professor and Founding Head of the Department of Biomedical Engineering at the University of Ghana.  Elsie began her education in Ghana then proceeded on scholarship to the United World College of the Atlantic in Wales where she obtained an International Baccalaureate Diploma in 1988. She went on to earn a Bachelor of Science in Engineering (BSE, Cum Laude), Master of Science in Engineering (MSE) and PhD in Bioengineering all from the University of Pennsylvania.  After her graduate studies she received her postdoctoral training at Rutgers University, serving also as founding Director of the Cell Biology Laboratory at the New Jersey Center for Biomaterials, and thereafter joined the University of Ghana in 2001.
Elsie has contributed immensely towards the development of science education at all levels in Ghana and beyond.  She is noted for her contribution to the establishment of the School of Engineering Sciences as well as the development of several other academic programmes (Physiotherapy, Radiography, Audiology and Medical Physics) at Ghana's premier university.  She is probably best known for her role, since 2006, as Host and Quiz Mistress of the hugely popular Ghana National Science & Mathematics Quiz TV Programme for Senior High Schools.  Her contributions to STEM education have been recognized with several national and international awards.  She was inducted as a Fellow in Biomaterials Science and Engineering (FBSE) by the International Union of Societies for Biomaterials Science and Engineering (IUSBSE) in 2020. Elsie is a Council member of the Ghana Institution of Engineering and the current President of the Ghana Society of Biomedical Engineers.  She is a Fellow of the Institute of Project Management Professionals Ghana (IPMP) and current President of Women in Projects (WiP).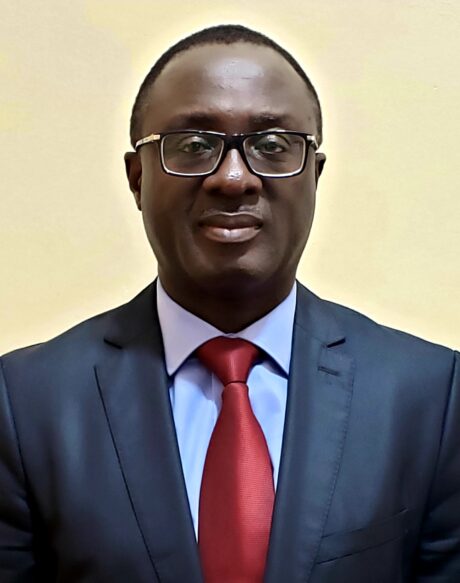 Professor David Asamoah (PhD)
Governing Council Deputy Chair
Prof. David Asamoah has been with Kwame Nkrumah University of Science and Technology (KNUST) for the past 14 years and he is currently an Associate Professor and Head of the Department of Supply Chain and Information Systems at KNUST School of Business (KSB).
He received his Bachelors' degree in Electrical and Electronic Engineering, Masters' degree in Business Administration and PhD in Logistics & Supply Chain Management all from KNUST. His research interest include Supply Chain management, Enterprise Systems, Procurement Management and ICT use and he has several co-authored publications in top ranked journals to his credit. He is currently leading the Supply Chain Digitalization Research Team of the Center for Applied Research and Innovation in Supply Chain-Africa (CARISCA), which is a USAID sponsored project between Arizona State University and KNUST to conduct research that seeks to improve Agri-Food Supply Chain Sustainability through digitalization in Sub-Sahara Africa.
David's service activities in various capacities have been varied and widespread resulting in a rich experience in delivering high quality services to both the local and international communities. Over the past years, he has served as chair and member for many statutory and ad-hoc committees in the university community. He is also a moderator for some of the universities affiliated to KNUST. Some of his activities at the national level include: (i) Governing Council Deputy Chair for the Institute of Project Management Professionals and Faculty Advisory Board member for Sunyani Technical University respectively (ii) panel assessor for over ten (10) tertiary institutions' accreditation on behalf of Ghana Tertiary Education Commission (GTEC) (iii) External Assessor in the area of faculty promotions for a number of Technical Universities in Ghana. At the international level, he has served as an organizing committee member and mini-track co-chair for many international conferences. He also serves as ad-hoc reviewer for many reputable supply chain and information systems' reputable journals.
David has occupied key academic positions which have allowed him to gain an extensive experience in university administration. He has had the opportunity to serve as Vice-Dean of KNUST School of Business for two consecutive academic calendars and Head of Department (HoD) for three consecutive academic calendars. As HoD, he saw to the progression of colleague lecturers, both in the areas of terminal degree attainment and academic rank progression. In the area of satisfaction of his clients – i.e., the students, David superintends over excellent teaching, holding of relevant seminars, field trips and workshops to expose students to the field of practice. David submitted a matched Project Request and Scholar Application to the Carnegie African Diaspora Fellowship Program (CADFP), in the fall 2017 competition. The project which was selected for funding afforded some Ghanaian Professors from various Universities in the United States of America to work with KNUST and its Affiliates in the summer of 2018. Their core mandates were to assist the faculties of KNUST School Business and that of the Affiliates to publish in high-ranking peer reviewed journals and also assist the Universities in all facets of our DBA and PhD programmes.