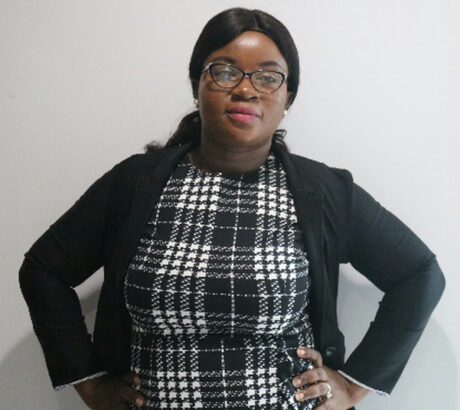 Dr. Thelma Aboagyewa Frimpong Mensah (DBA)
Governing Council Member
Thelma Aboagyewa Frimpong Mensah, holds a Doctorate Degree of Business Administration, Finance option from SMC University, Switzerland, Master of Businesses Administration with Finance option from Sikkim Manipal University, India and a Bachelor Degree in Sociology and Political Science from the Ghana's Premier University "Legon".
Again, she holds Professional Doctorate and Fellow Member of Institute of Project Management Professionals Ghana, and in 2022, Dr Thelma Frimpong Mensah was nominated as Member of the Governing Council of Institute of Project Management Professionals, Ghana.
Her research area was in corporate governance and financial performance, she has proven experience in finance as she serves as the lead consult and CEO of Desert Dew Services and Consultancy. She also has over 12 years' experience in general management, administration, customer experience, sales consultancy and mentoring. Financial analysis and budget preparations are key areas of expertise as well.
Currently, she works as the Billing Operations Manager and CFO of Olidia Care Inc, USA,  Senator for Ghana with the World Business Angels Investment Forum, Senior Vice President in charge of education with the African Youth Institute, Ghana, Executive Board Member in charge of Women Empowerment and Entrepreneurship of the Shakers and Movers Educational Foundation,  USA, Ghana Director for Women Empowerment  for the African Youth and Diaspora Organization, USA, Ghana International speaker on corporate, conference and relationship matters.